We are so excited for spring! Be ready for the rain and wind with a stylish RainCaper. Brighten up your wardrobe with our newest tops and dresses in fresh colors for the season!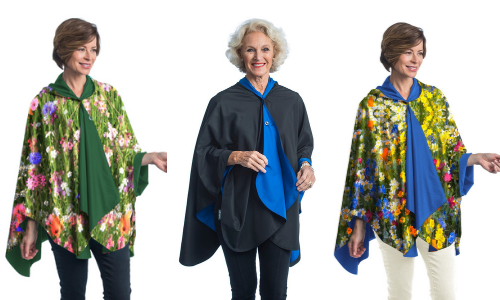 These best-selling RainCapers are back in stock in classic colors and new designs for spring!
RainCaper is the reversible, packable, rainproof, windproof, lightweight women's rain poncho with a luxurious, soft supple feel. Choose from several gorgeous colors and patterns. The ultra-versatile RainCaper can be worn all year long. Rain or Shine!
Available in our retail store or online!
Stop by and check out new arrivals that are hitting the store for the weekend! Dresses, tops, and NEW Gameday styles!