Posted on
By Ellen Barton
Posted in accessories, cardi wrap, fall, ginger snaps, jacket, jewelry, layering, new arrivals, scarves, sweaters, wraps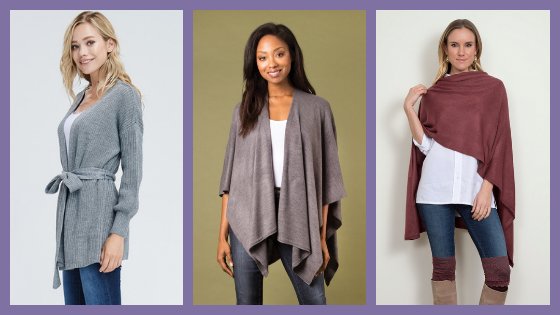 We are excited to show you some great layering pieces and accessories to complete your fall wardrobe!
Fall marks the arrival of cozy knits like our chunky knit belted cardigan. Our bestselling Bourdaux Cardi Wrap is back for the season in beautiful new colors!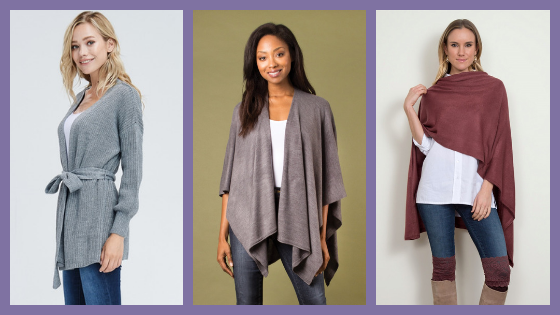 Every fall wardrobe NEEDS at least one great cargo jacket! Choose denim, solid, or camo print!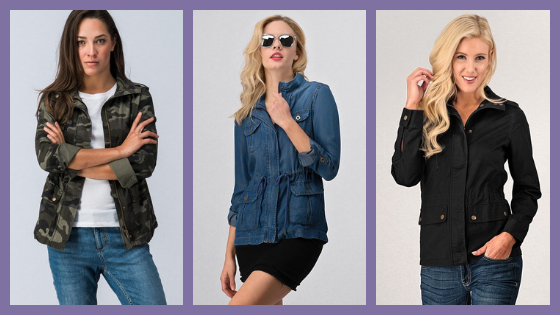 No outfit is complete without some fabulous accessories! You're going to LOVE our collection of scarves, handbags, and jewelry, which now includes Ginger Snaps interchangeable jewelry!
(Ginger Snaps are only available in our retail store.)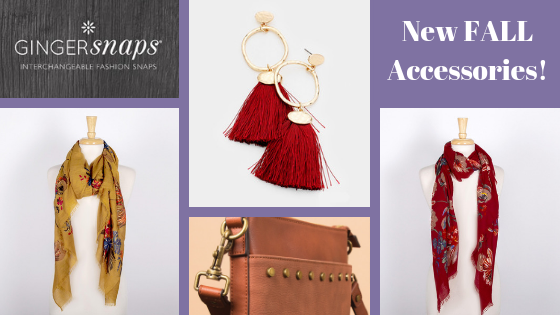 Happy Fall! We look forward to seeing you in the store soon!